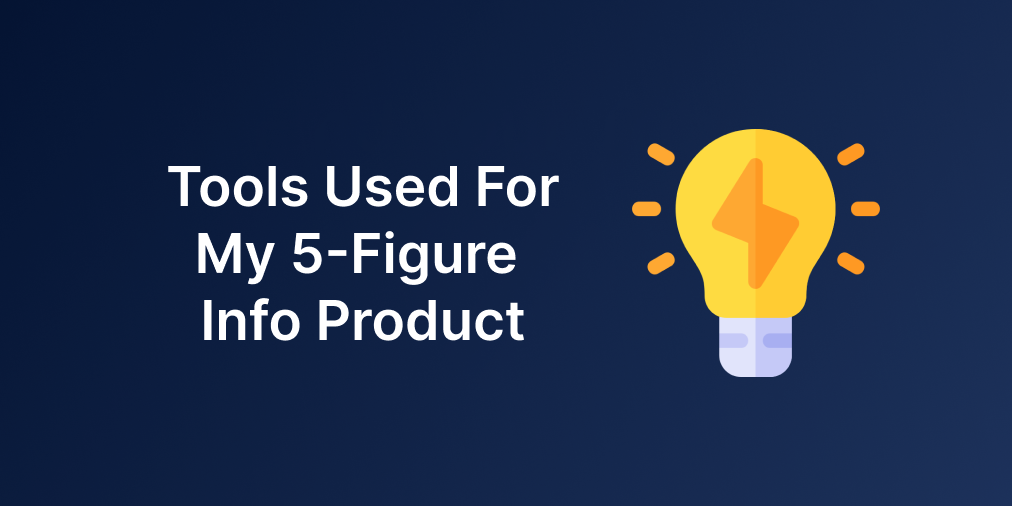 The Tool Stack For My 5-Figure Info Product
Building a digital product doesn't have to be expensive. You can get a single product up & running (without code!) for less than $50, and sell as many as you'd like.

In this post I'll share about the tools I've used to create, promote and provide customer service for Newsletter Operating System, which has recently crossed 1,000 sales and been featured on Mashable & Indie Hackers.

Most of these tools are free, and the rest are relatively affordable*. I've split them into 4 main categories: Product, Landing Page & Sales, Graphics & Marketing, Customer Service.
* There are some affiliate links in this post that I might make a commission off, at no extra cost to you. I only recommend good stuff that I personally pay for, as usual.
Product
Notion
The actual product is built on Notion. Newsletter OS is a Notion template that customers can duplicate to their personal workspaces immediately after purchase.

Notion has a generous free personal plan that works perfectly for this, but if you choose to upgrade to the Personal Pro plan like I did, it costs $4/month.

If you're brand new to Notion, check out Marie Poulin's or Daniel Canosa's YouTube Channels to learn more!
Icons: Icons8, Flaticon
I decided to use icons instead of emojis in my Notion pages as I wanted to keep my dashboard looking consistent! I used some free icons from Icons8 and paid for Flaticon Pro to use some beautiful premium icons.

GIFs: GIPHY
Sometimes you just want to add a dash of fun into your dashboards. GIFs are great for that little sprinkle of happiness.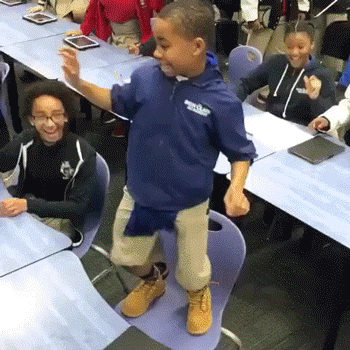 Screenshots: Cleanshot X
I needed to take many screenshots and screen recordings, firstly, to act as a guide for people who were new to Notion, and secondly, to make graphics for promotion. Cleanshot is a tool for Mac that enables you do it effortlessly. It's available for a one-time payment of $29 or as one of the apps in a Setapp bundle for $9.99/month!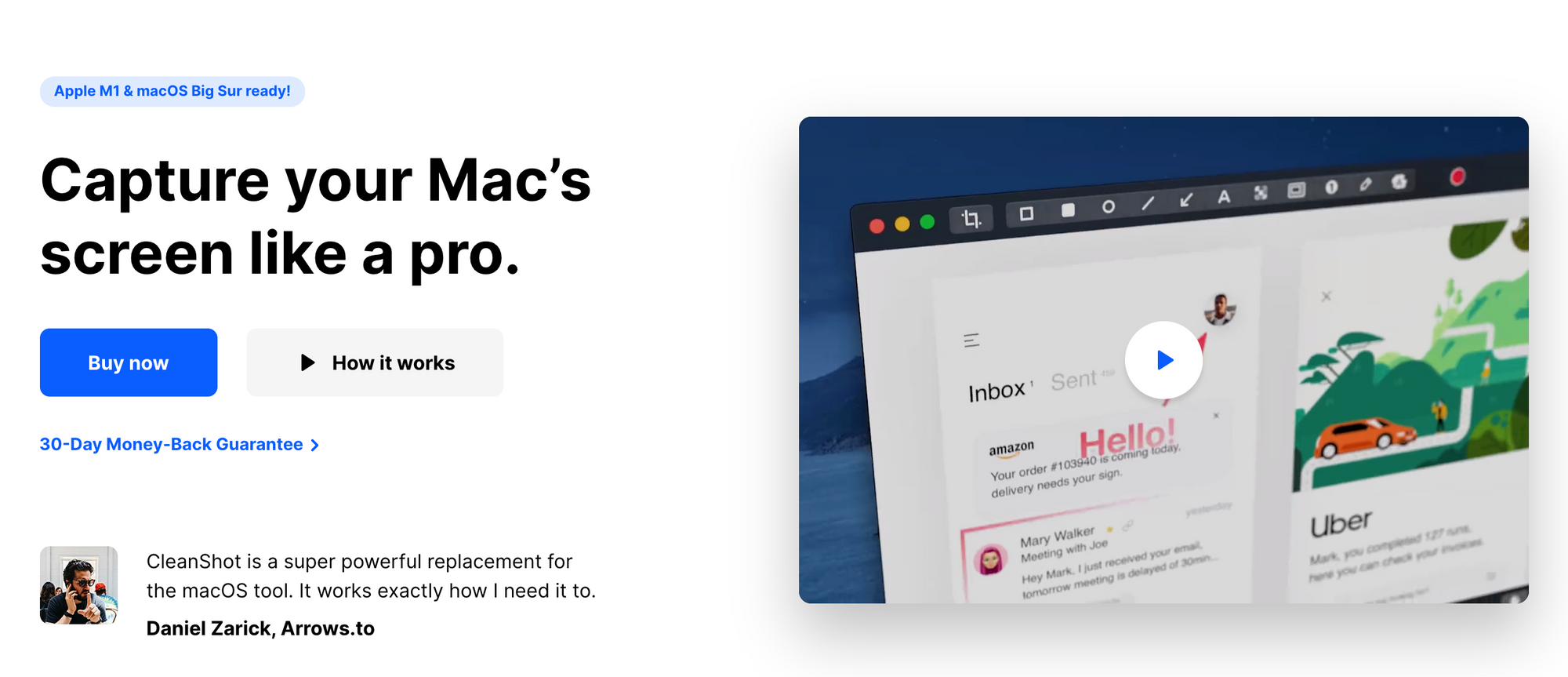 Videos to GIFs: Ezgif
Before I learned about the full powers of Cleanshot, I used Ezgif to convert my videos into GIFs for free. Yes, it has a lot of ads, but it's free and doesn't watermark your GIFs!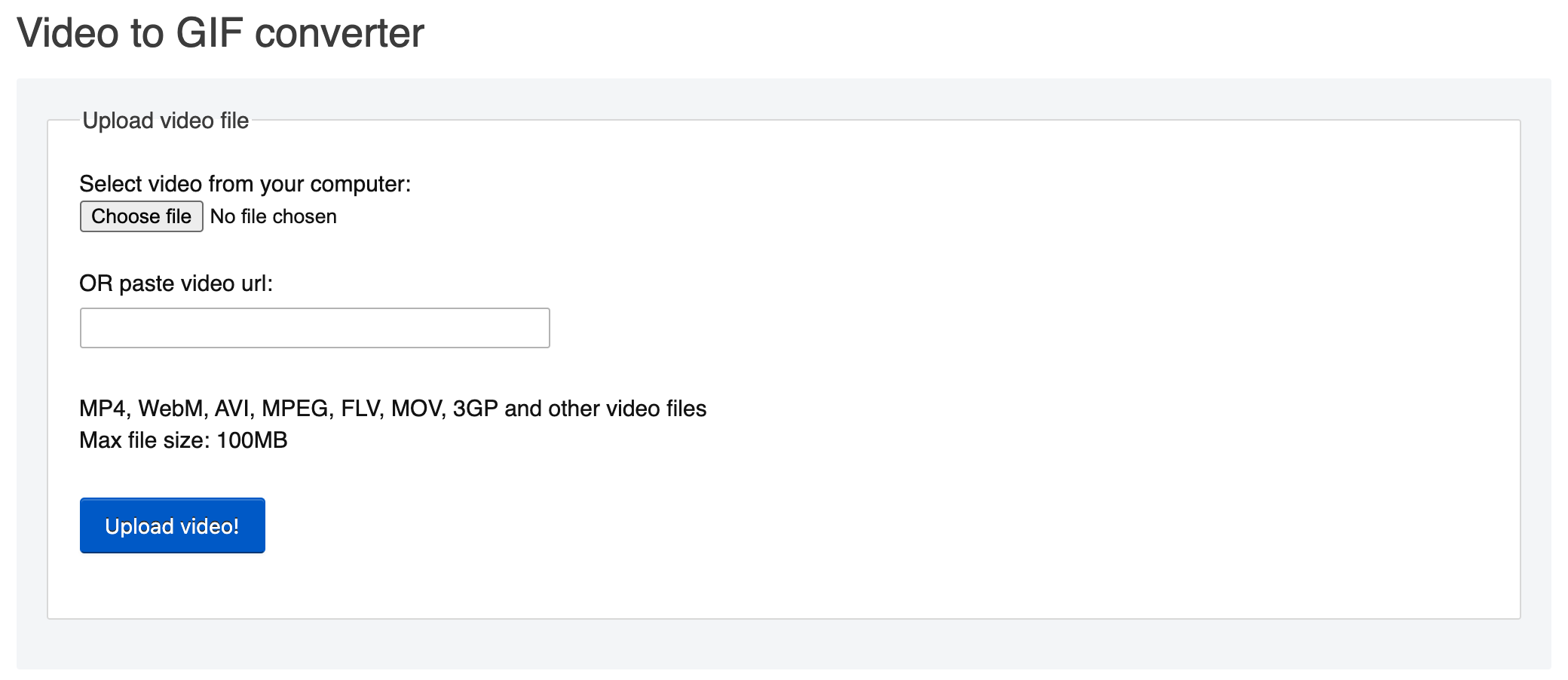 Color Palette: Colors & Fonts
Used this site to get the color schemes for one section (Brand Assets). Michael Andreuzza, the creator of Colors & Fonts helped me out with the design elements. He also used Open Peeps for illustrations.

Link Shortener: Switchy
I like to create custom, shortened links when I'm sending out updates for my product, or when I'm creating affiliate offers. Switchy is my swiss-army knife for doing this.

Isn't it a lot nicer to go to: https://go.newsletteros.com/airtable instead of https://airtable.com/invite/r/zLodM0w7? It's a lot easier to remember too. Plus, I get to track how many clicks I get on links and change the meta images & text when doing social sharing.

It's currently available as a lifetime deal on AppSumo.
Landing Page & Sales

Landing Page & Hosting: Carrd
Carrd is an amazing no-code landing page builder that's simple to use and customizable. I made my landing page from scratch using Carrd's drag and drop builder and a little bit of CSS.

There's a free version of Carrd and Pro Standard (which gives you the ability to build 10 sites, with custom domains & hosting included) starts from $19/year. I'm on Pro Plus for $49/year, which gives me the ability to build 25 sites.

Domain: Namecheap
Namecheap is the only domain registrar I use because of their fair pricing, free WHOIS protection service, and excellent customer support. I got the .com domain for $8 (1 year). Ditch GoDaddy (seriously, they are predatory) and go for Namecheap! Other reputable domain registrars with fair prices include Gandi & Porkbun.
Sales & Payments: Gumroad's Creator Plan
Gumroad helps me to handle distribution, taxes and emails.

Gumroad is free to use. You pay a percentage of the sale which is really reasonable!

With Gumroad's custom workflows, I'm also able to trigger a thank you email with instructions on how to use the product after customers purchase it.
Click To Share: Share Link Generator
Free tool I use to generate "tweet this" links. I try to encourage my customers to tweet about my product so that they expose it to their audiences. I do this by creating a pre-filled tweet on the site and giving my customers a link that they can click!
Just got access to Newsletter OS by @JanelSGM!

Excited to use this @NotionHQ dashboard to curate, write and grow my newsletter.

It's so valuable & actionable.

Check it out →
NewsletterOS.com
Maker Widget
A little widget I embed on the bottom left of my landing page which has links to my website, social media profiles and other projects. Free, with a pro upgrade available for a $5 one-time fee.
Graphics & Marketing
Figma
It's a free collaborative web tool that I used to create the promotional graphics for Twitter and my Product Hunt launch.
Mockups Design
Download PSD mockup files that you can use to make your product shine (and look a lot more professional!)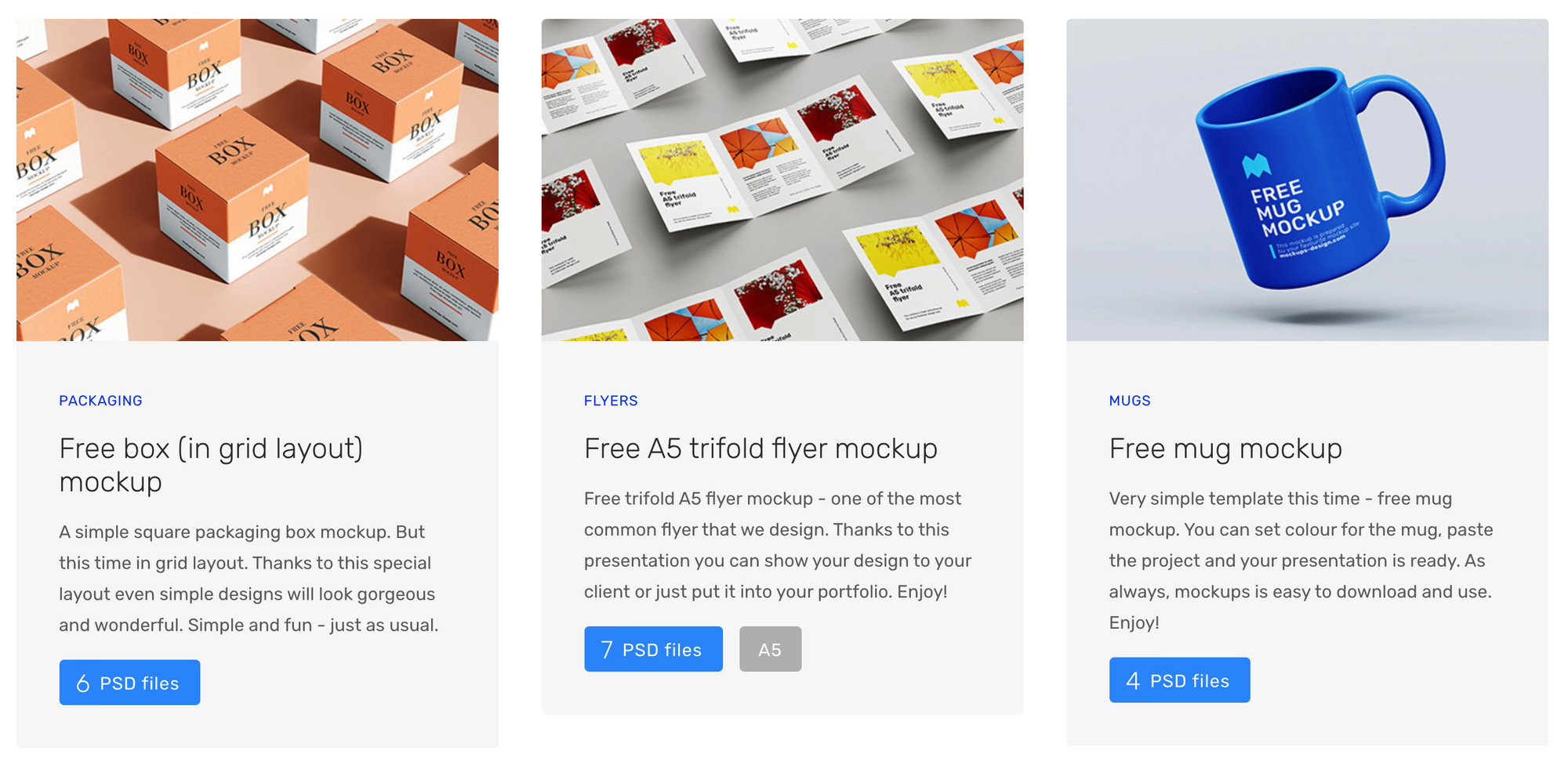 Even though you're creating a digital product, it never hurts to snazz it up a little when creating marketing material. Doesn't this box look great?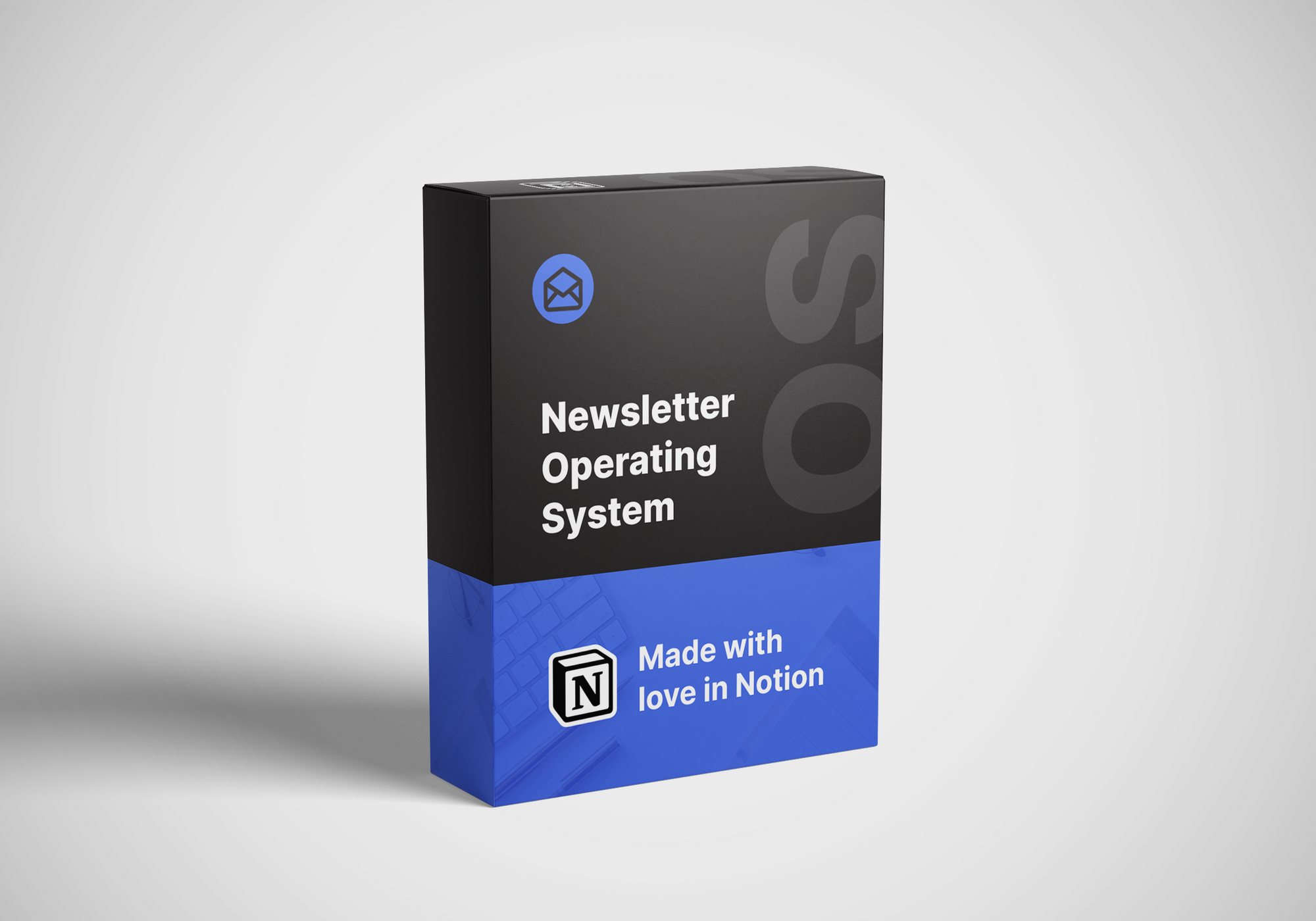 Customer Service
Chatbot: Crisp Chat
I placed a chatbot on my landing page to make myself more accessible to customers, and open up a new line of communications. Crisp Chat is free, unintrusive and has a companion mobile app that I can respond to queries from. I
Scheduling Tool: SavvyCal
I use this to schedule consultation calls with people who purchase the 30-minute consultation add-on. I prefer Savvycal over Calendly due to its' stacked features, which include availability presets, limit on scheduling frequency and the mindful aspect where the person scheduling with you can overlay their calendars.
Feedback: Airtable - I use Airtable's form to collect customer feedback. It has a generous free plan.
Email: Gmail - Believe it or not, I still answer customer support questions via my personal Gmail account. If it's not broken, no need to fix it.
Video Calls: Zoom
I hold my calls on Zoom. Zoom's personal plan gives you the ability to make 1:1 calls up to 40 minutes. If you need to make longer calls, you can consider using Google Meet.
Bonus
Copy: Copy.ai

Few people know this, but I didn't write this tagline "Master the art of creating & running a newsletter" myself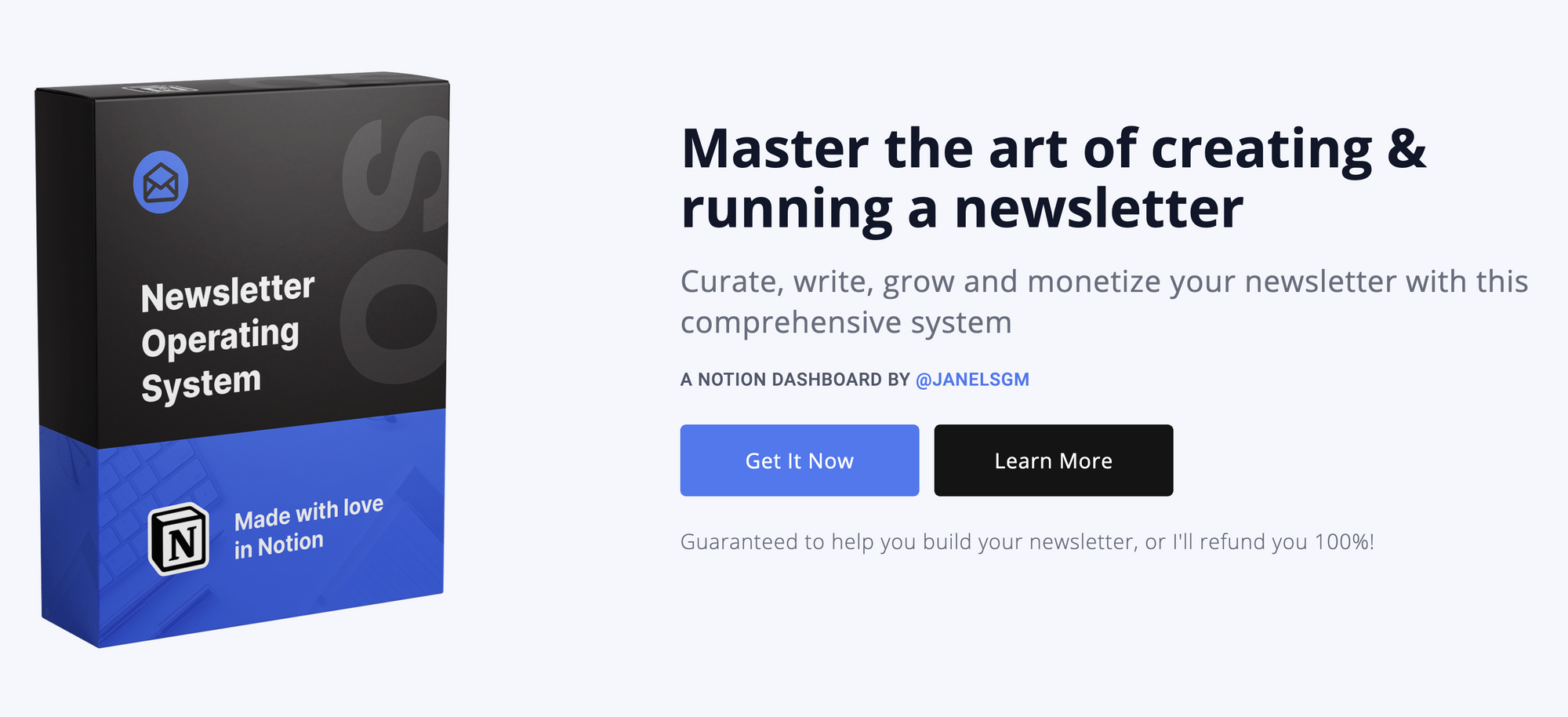 It comes from this tweet by Chris Lu, co-founder of Copy.ai, who generated it by harnessing the power of AI 🤯. If you struggle with copy, I definitely recommend using this tool to make your writing easier & more effective.

Monthly Cost
I've done a few calculations and this is how much I spend monthly.
Carrd ~$4/month
Namecheap - $0.75/month
Savvycal - $12/month
Gumroad -$10/month (update 2022: it's free! they just charge a %)
Notion Personal Pro - $4/month
Flaticon Pro ~$4/month
Total Cost: $34.75

All I need to do is sell a single copy of Newsletter Operating System ($49 before fees) to recoup these costs. I'm fortunate that I'm continuing to get a steady flow of sales and am very grateful.
--
The original tweet behind this post can be found here. If you have any questions, feel free to tweet @JanelSGM!

---