How To Wire Funds To AngelList via Wise
A guide on how you can send funds to AngelList over using ACH, via Wise (formerly Transferwise). Created this because I didn't find any other guide online when I was trying to do this for the first time, and want to make sure you feel safe while doing it, especially as an international investor!
Introduction
Wiring funds to AngelList is a secure and convenient way to invest in startups and support emerging businesses. In this step-by-step guide, I'll walk you through the process of wiring funds to AngelList using Wise (formerly TransferWise). With Wise's transparent fees and real exchange rates, you can ensure that your money reaches its destination efficiently and cost-effectively. The wire from Wise to AngelList is completed on the same day with minimal fees.

This is a great method if the Plaid integration on the platform does not work with your bank, or if you are an international investor that wants to send a wire from abroad. It takes less than 5 minutes to set up, and if there are no hiccups, the payment should be processed in less than 6 hours.

Step 1: Getting Wire Details from AngelList
Login to your AngelList account.
While you're in the AngelList Invest app, go to your Funding Accounts page.

3. On the AngelList Funding Page, you'll have the possibility to click on the Wire Instructions button to gain access to information that you'll need to input into Wise.

For reference, here are the official instructions from AngelList. Remember not to miss the memo. Please keep these details handy on your clipboard or have them open in a tab.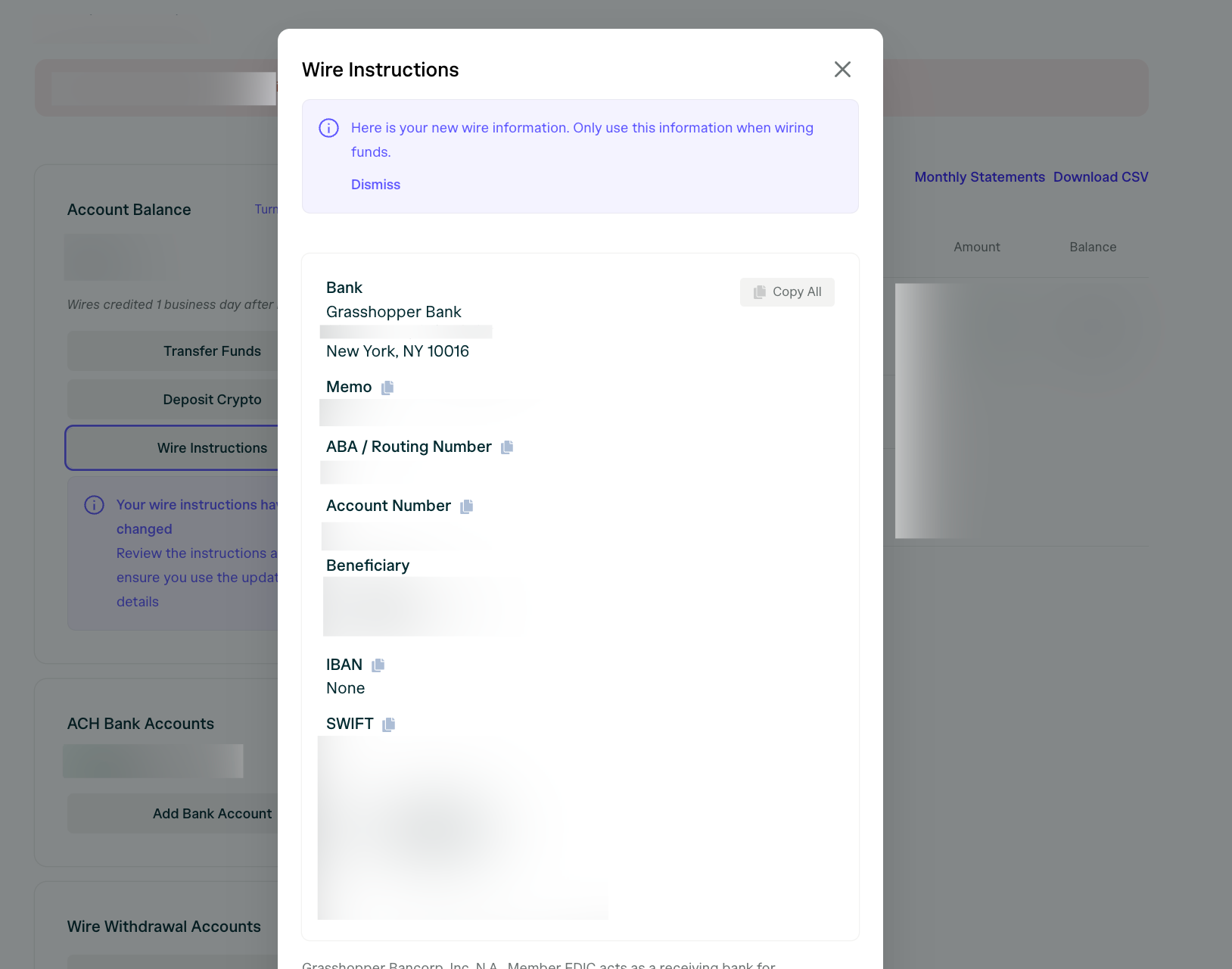 Step 2:Setting Up Your Wise Account
Create a Wise Account: If you don't have one already, head over to the Wise website (wise.com) or download the Wise app from the app store. You can use my referral link here if you'd like! Sign up for an account using your email address and complete the necessary verification steps to activate your account.
Verify Your Identity: To ensure security and compliance, Wise requires users to verify their identity. Follow the instructions provided by Wise to upload a valid ID and any additional documents if necessary.
Step 3: Creating Recipient in Wise
This is a guide that teaches you how to add AngelList as a recipient in Wise (formerly known as Transferwise) for quick transfers.
Open a new tab in your browser. Login to Wise.
Go to the Recipients area in Wise .
Select Business or Charity in Create a recipient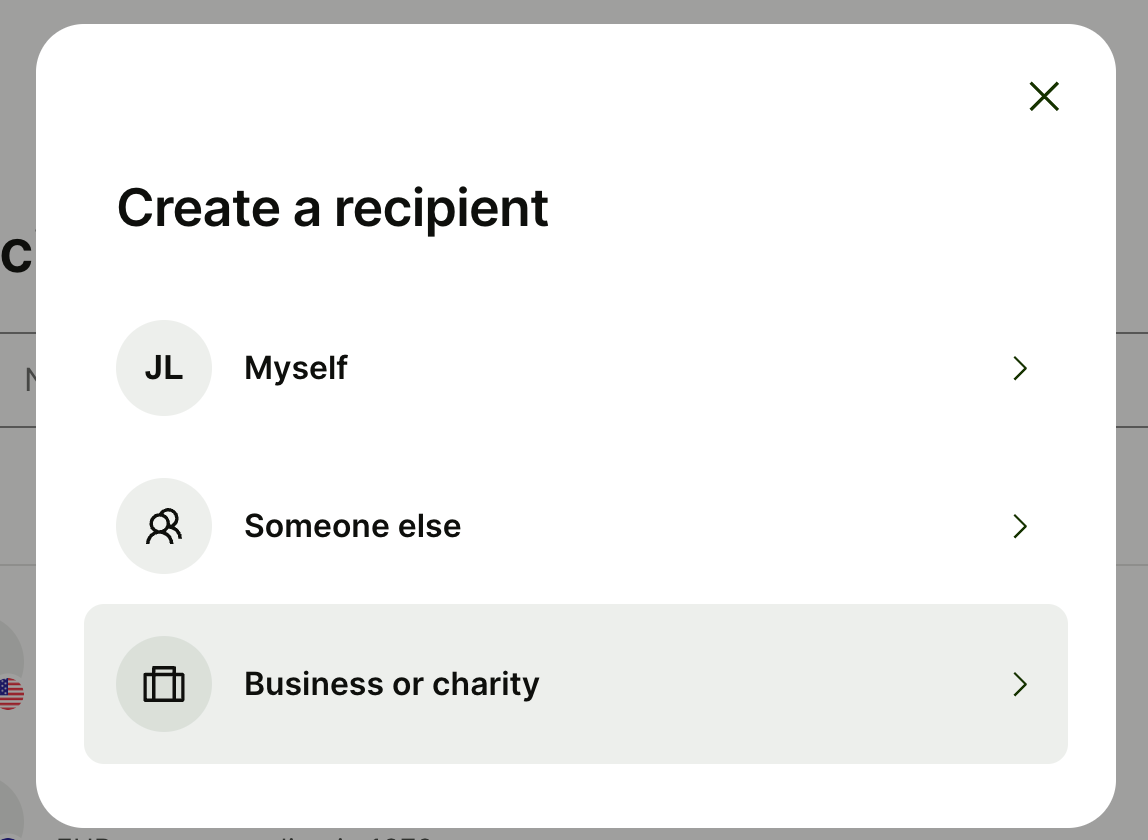 3. Copy and paste the Beneficiary from the AngelList Wire Instructions into the Wise Name of the business / organisation field
4. Select the currency as USD if you're making a USD investment
5. You can leave the email address field empty - not a big deal
6. Copy the 12-digit Account Number from the AngelList Wire Instructions into the Wise Account number field.
7. Copy the 9-digit ABA/Routing Number from the AngelList Wire Instructions into the Wise ACH routing number field.
8. Select Checking as the Account Type
9. For the Recipient's address, use the details from the AngelList Wire Instructions' Bank details or Beneficiary details.

10. Double-check all the details to avoid any errors. Click confirm to add.
Step 4: Making the Wire Transfer
1. When you send funds through, choose USD as the currency.
2. You will need to attach the Memo that is specified in the AngelList Wire Instructions in the Reference field in Wise (this is not optional!) so they can identify the funds as coming from your account specifically.
3. Verify Transfer Completion: Wise will send you notifications about the transfer status. Once the funds are successfully transferred to AngelList, you'll receive confirmation from both Wise and AngelList. The funds should appear in the account within a day, with a higher possibility of it being transferred between 3-6 hours.

For those who are curious, my transfer took 4 hours to clear, and cost me $0.39.

I hope this helps anyone who is transferring funds for the first time, especially for those who are making wires from an International bank account to make their first angel investment with AngelList! Happy investing!
---